Everyone in my family is pretty active. We all enjoy exercising, whether its squash, football (or soccer, to our US readers), badminton, rock climbing or hitting the gym  – especially my brother, who pretty much lives at the gym these days. One thing that he and Matt always do after any serious sport or exercise is gulp down a protein shake. And they're forever trying to convince me to do the same but for some reason, I just cannot stomach them. I think it's the texture and the strong flavors of the drink (I'm more of a water or orange juice kind of person) that I really can't stand.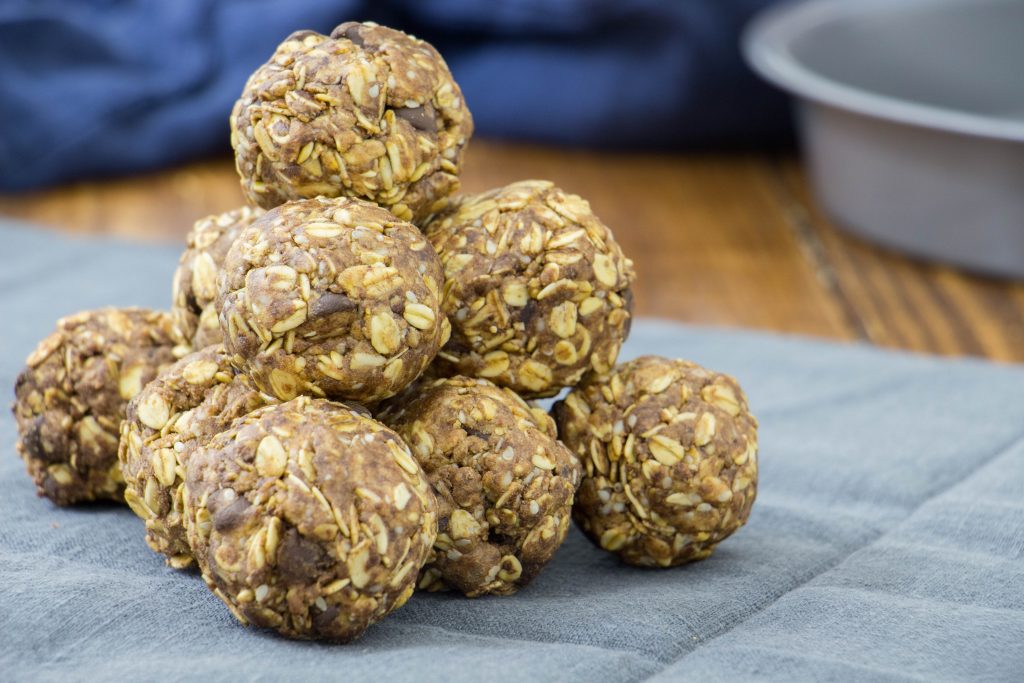 Despite this, I do understand the importance of getting a quick protein fix after strenuous exercise. Protein helps to repair muscles after exercise, allowing you to work out consistently without doing any damage to your body. So it's definitely worth getting the protein in, I just needed a different way of doing so that was tastier and more enjoyable.
These protein balls were the perfect answer to my problems – they taste great, and munching on just a couple after a workout will fill you with around 40% of your daily protein, whilst being low in sugar and fat. And don't require any baking. In fact, you can throw these together in fewer than 10 minutes. They're the perfect little post-gym snack or pick me up for when you're craving something sweet but don't want to give in to the really unhealthy stuff.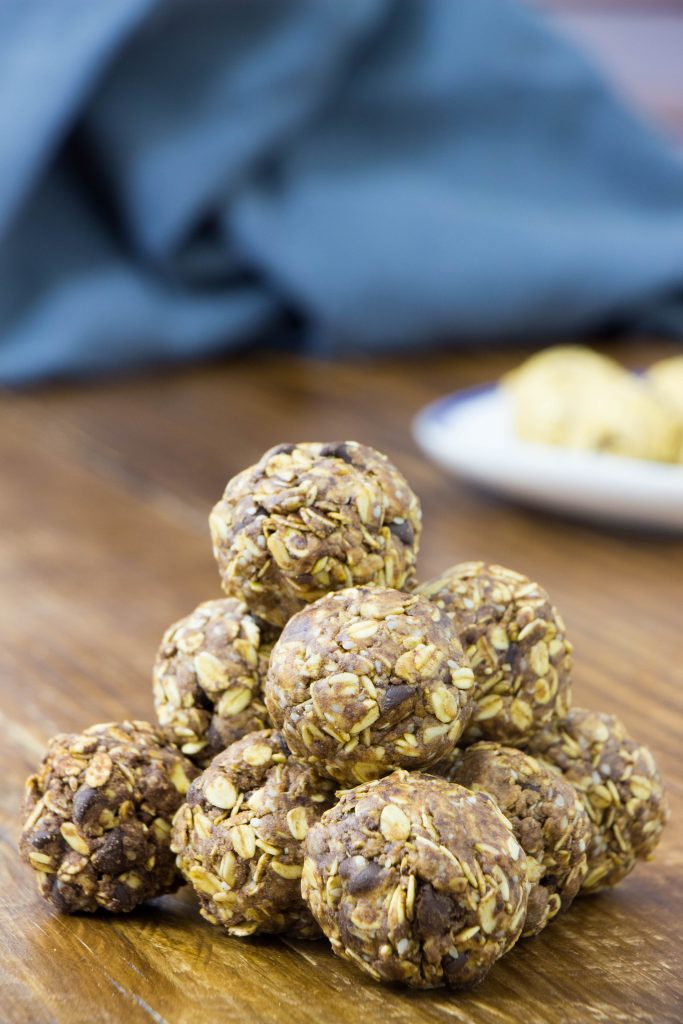 Chocolate Peanut Butter Protein Balls
Ingredients
2 cups (170g) of rolled oats
4 tbsp protein powder
2 tsp coca powder
1 tsp nutmeg
2 tbsp sesame seeds
4 tbsp peanut butter
1 tsp vanilla extract
2 tbsp honey
1/3 (50g) cup of semi sweet chocolate chips (60% cocoa)
Method
Place the rolled oats, cocoa powder, protein powder, nutmeg and sesame seeds in a large bowl.
Add in the peanut butter, vanilla extract honey and chocolate chips and stir together until the mixture starts to combine.
Next, get your hands in the ball and start shaping the mixture into balls by rolling them between your palms. If the mixture seems a little too dry, add a couple of drops of water.
The mixture should make 12 evenly shaped balls. Each ball needs to be placed on a baking tray and then placed in the fridge for at least 30 minutes to stiffen up.
https://pescetarian.kitchen/chocolate-peanut-butter-protein-balls/
Copyright Pescetarian.Kitchen