I use chickpeas a lot in my cooking. They've got a great, nutty taste and that buttery texture which lends itself to so many different recipes, from soups and salads to chillies and curries. They're also a healthy source of protein and fibre, which makes them a welcome addition to any healthy and hearty diet. And when you can buy them for less than a dollar a can in most grocery stores, they really help with making tasty, cheap eats.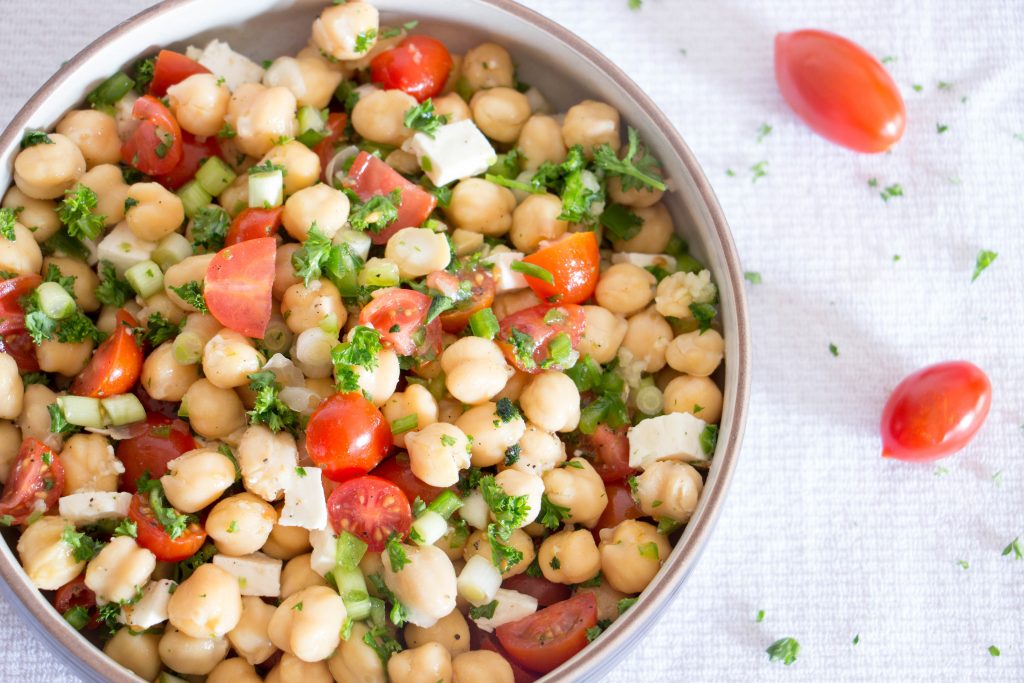 In this  Greek-style salad recipe, the chickpeas are the star of the show. I used a fair whack of garlic in this recipe, because there's something about garlic-y chickpeas that makes my mouth water. There's very few ingredients needed for this salad and it only takes 10 minutes to throw together. You can't get any easier than this for a healthy, happy lunch!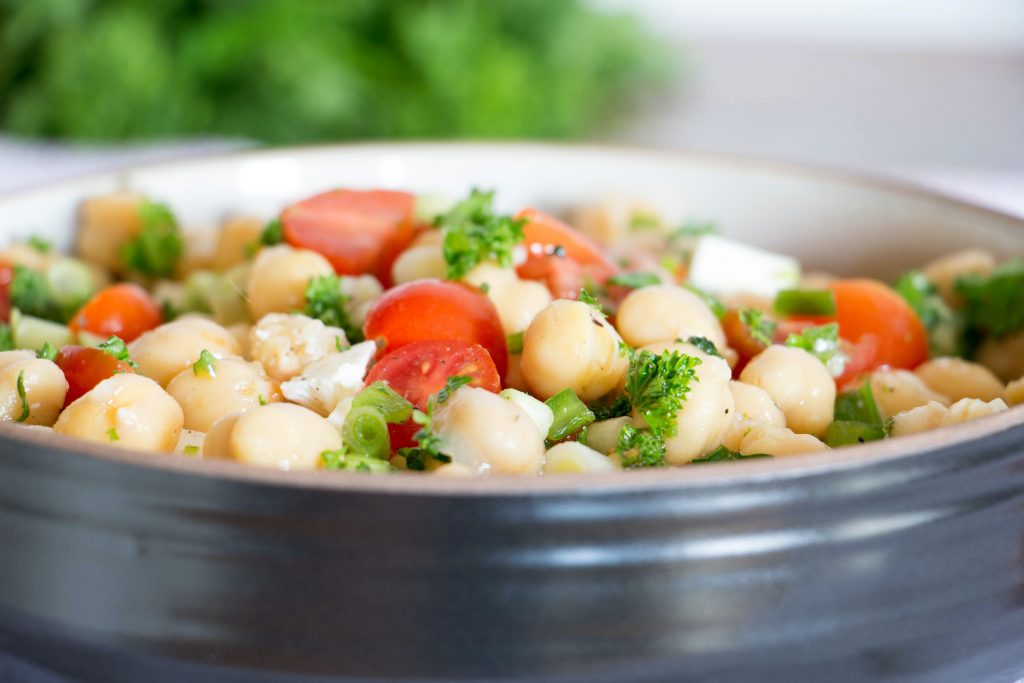 If I have any left over after a couple of lunches, I like to toast some ciabatta and have it on toast, just for a different texture and another way to enjoy it.
Ingredients
1 can of chickpeas, drained
100g grape tomatoes, quartered
3 cloves of garlic, minced
1/2 green chilli, deseeded and finely chopped
5 scallions, chopped into small discs
30g feta, cut into cubes

For the dressing

Juice of 1/4 lemon
1 tbsp olive oil
1/2 tsp black pepper
Method
Throw together all of the salad ingredients in a large bowl and mix together
In a jug, whisk together the dressing ingredients and drizzle as much as you want over the salad.
If you're saving for later, place in an airtight Tupperware container in the fridge. It will last for a good week in your fridge, so busy lunches are all sorted!
https://pescetarian.kitchen/greek-chickpea-salad/
Copyright Pescetarian.Kitchen